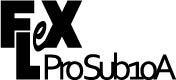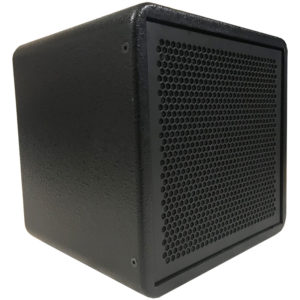 Stunning reproduction quality.
FIR/IIR Filter implemented.
Lightweight and compact
Longlasting and durable coating for tour and rental usage.
Complete selfpowered system incl. channels for 2 Tops
The notoriously 1st class Subs by truePHASE have been modified, keeping their tonality, to fit a 10" speaker into a small cabinet, to take in account the discreet look of the Tube Tops.
Specifically designed for high profile applications like galas, restaurants and conferences where
focus is on quality and finesse.
The Sub10 is equipped with 3 amp modules, one for the bass and 2 for additional tops
such like the Pro4. On top there is a pushbutton switch via one can choose between
factory presets like language, music, etc or user presets.
Needless to say, following the truePHASE philosophy, the Sub10 comes
with FIR Filters and group delay correction.
Although the Sub10 is quite small it is capable of producing an enormous output.
As with all truePHASE subwoofers, you will achieve an unique as natural as
possible sound reproduction.
Type:
Sub selfpowered
Equipping:
LF: 10"/75mm voice coil
Max. Power AES:
Amp: 1 x 300W@4Ohm, 2 x 200W@8Ohm
DSP FIR/IIR, Group Delay
Frequency Res -6dB:
45Hz - 110Hz
SPL 1W/1m:
94dB
SPL max:
122dB
Displacement:
+/- 6mm
Impedance:
4 Ohm
Connection:
2 x SpeaKon NL4MP powered out
1 x IEC, 2 x XLR In, 2 x XLR out, USB
Dimension (w x h x d):
300 x 300 x 385 mm
Cabinet:
15mm birch plywood with handle
Warnex coating black, 4 Rubber feet
pole mouth M20, metal grill with acoustic foam
Options:
RAL colours upon request