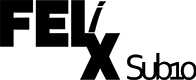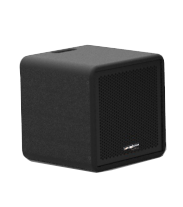 Stunning reproduction quality.
Lightweight and compact.
Longlasting and durable coating for tourand rental usage.
Backpack (optionally):
Amp with 1 x 500W@4Ohm and 2 x 250W @ 8Ohm.
DSP with FIR/IIR Filters and group delay correction.
2 speakon outputs for the usage as sattelite system
The notoriously 1st class Subs by truePHASE have been modified, keeping their tonality, to fit a 10" speaker into a small cabinet, to take in account the discreet look of the Tube Tops.
Specifically designed for high profile applications like galas, restaurants and conferences where focus is on quality and finesse.
The Sub10 is optionally equipped with our backpack which provides a pushbutton switch via one can choose between factory presets like language, music, etc or user presets.
Needless to say, following the truePHASE philosophy, the Sub10 comes with FIR Flters and group delay correction.